<![if !vml]>

<![endif]>
<![if !vml]>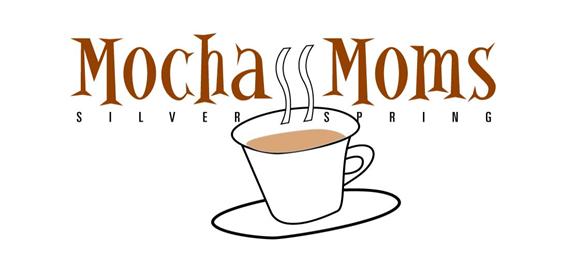 <![endif]>
May 2003
<![if !vml]>
<![endif]><![if !vml]>

<![endif]>Mothers:  This is our month to celebrate our gifts.  This is our month to appreciate our mothers, our nurturers, our first teachers.  This is our month to be appreciated.  This is our month to take on the challenge of continuing to be the best that we can be.  This month we will celebrate and recognize who we are and who we want to be.  This month we will celebrate motherhood.  We will discuss what that means to us, what it means to our children and to our family.  Every May, every parenting publication seems to publish at least one article identifying why women love being moms.  What is your reward?  What has being a mom taught you about yourself?
For me, becoming a mother has taught me patience, compassion, strength, the art of letting go, selflessness, faith and how to view life through a child's eyes – again.  Becoming a mother has granted me the insight to appreciate the sacrifices my own mother has made and why she made them.
<![if !vml]>
<![endif]>Mothers, I wish you a very blessed month.  Treat yourself to a spa activity, a good book, a long bath, a four-hour nap, a movie, dinner with friends.  Take care of yourself so that you can take care of your family.  Be thankful that God has made you WOMAN.
- Peace -
<![if !vml]>
<![endif]>

<![if !vml]>

<![endif]><![if !vml]>

<![endif]><![if !vml]>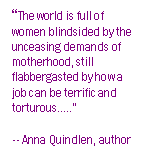 <![endif]>Playgroup
<![if !vml]>

<![endif]>
May Schedule
7th                                                                                        13th
Play group at Community Ctr.                 Officers Meeting
Topic:  "The Black Gender Gap"              Community Center
Moms Appreciation Drawbag                   
Kids:  Music Activity w/ special guest
-                                        
14th                                                   17th
Play group at Community Ctr.                 Moms Night Out Event
Guest Speaker, Donna Caldwell,               Claystation    
Nutritionist                                          Historic Ellicot City
Topic:  "Taking care of our health"                   Time:  TBA
Kids will have free time afterwards         
21st                                                    28th
Play group at Community Ctr.                 Play group at Community Ctr.
Topic:  "Your Motherhood/Pregnancy       Topic:  Questions to Think About
Experiences" – An open discussion            Motherhood Appreciation Party
Kids:  Free play                                     -
-
<![if !vml]> <![endif]><![if !vml]>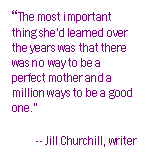 <![endif]>
29th                                                     
Book Club Discussion                             
"Roadrunner" by Trisha Thomas             
Tropical/Island themed dinner                
Hosted by Leslie Ingram-Johnson
<![if !vml]> <![endif]>
Footnotes:
<![if !supportLists]>v <![endif]>In keeping with our month long appreciation for mothers, we will draw names during the May 7th play group.  I ask that you show appreciation for the mother whose name you choose for the month.  Ideas of appreciation may include sending that mom a card, a handwritten note of appreciation, a gift certificate for dinner, babysitting services, etc.  It may be difficult but we would like for you to remain anonymous until the Motherhood Appreciation Party.  Therefore, I encourage you to attend if you wish to participate in the celebration. 
          In addition, our topic of discussion is centered on the Newsweek article, "The Black Gender Gap" by Ellis Cose featured in the March 3, 2003 issue.  I encourage you to check out the archived article on the Newsweek.com website.
<![if !supportLists]>v <![endif]>For our discussion on Wednesday, May 28th, we can answer/think about the motherhood questions featured in "O" magazine.  They are:  Who was/is your mother to you?  Nurturer? Nag? Confidante? Cheerleader? Pal? Role model?  Who are you to your mother?  What role do you play in her life?  What does "good mothering" mean to you?  We will also have our motherhood celebration.  If you would like to contribute a dish, please let me know.
<![if !supportLists]>v <![endif]>We will discuss "Roadrunner" by Trisha R. Thomas on Thursday, May 29th.  Leslie Ingram-Johnson is hosting our discussion.  Please contact Leslie at (ldij@bellatlantic.net)  by May 26, if you plan to attend.
<![if !vml]>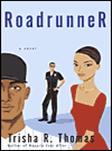 <![endif]>►    About the Book from the Publisher: Dell Fletcher is the Roadrunner, a black major-league baseball star who seems to have it all. He's married to his college sweetheart, Leah, and they have two children and a dream home in Los Angeles. But an injury has sidelined his hot career, and prescription medication and depression are pulling him into a downward spiral, leaving Leah feeling emotionally distanced and lonely. Their fighting escalates, and one night Dell commits an act of violence that changes the course of their lives forever.
But Angel Lopez, the cop who arrests Dell, decides to take the law into his own hands. Determined to teach the famous athlete a lesson, he drives Dell to the worst part of town and tries to kick him out of the car. The men struggle and the car crashes. When Angel comes to, Dell is gone and no one knows if he's dead or alive.  Leah is grateful when a guilt-stricken Angel offers to chase the media away from her home and help out around the house, "just until Dell comes home." She and her family grow to trust him, and Angel falls in love with the Roadrunner's lovely, grieving wife. Will Dell find his way home? Will Angel replace him? And what really happened that dark night the Roadrunner disappeared?
<![if !vml]>
<![endif]><![if !vml]>
<![endif]><![if !vml]>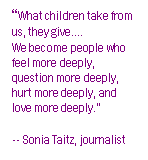 <![endif]>We send out special kudos to fellow Mocha Moms Eleese Bohannon-Scott and Leslie Ingram-Johnson.  Eleese's daughter (Andra Scott, 6th grade, Melwood Elementary School) and Leslie's son (Forrest Ingram-Johnson, 6th grade, Scotchtown Hills Elementary School) both received Honorable Mention for their science projects at the Prince Georges County Public Schools 13th Annual "Kids for Science" Elementary Science Fair. Whew! Leslie says "Mocha Moms were representin'. These accomplishments affirm my "stay-at-home" Mom decision."  Leslie, we could not agree with you more.